Summer Reading Books For Teens
As your break gets into full swing, make sure you have your "summer reading books" picked out. Why read during summer? First, you probably have some required reading assigned to you at school so it may not be optional. Also reading improves your life, including helping you fill some boring hours – and we all have them, even during perfect summers. Best of all, reading is fun, especially when you get to pick the books!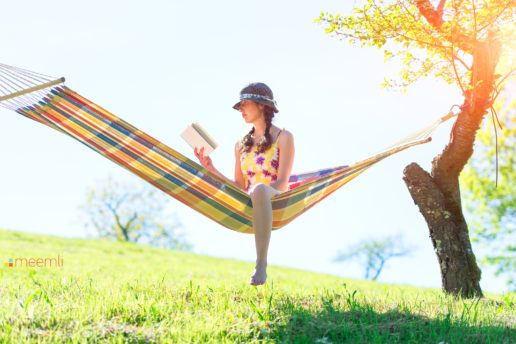 Here are some books recommended by our teachers which may interest high-schoolers and advanced middle-schoolers too. These are a little out of the ordinary and may be good choices as summer reading books and "pick your own book" reading programs.
Please click on the name to check the description of the book, and if necessary, discuss with your school and parents, to ensure it is an appropriate choice for you.
Fresh and Uncommon Reads
Non-Fiction
          Shane Burcaw, Laughing at My Nightmare
James Hirsch, Hurricane: The Miraculous Journey of Reuben Carter
Martin Pistoris, Ghost Boy
Steve Sheinkin, Lincoln's Grave Robbers
Deborah Heligman, Charles and Emma: The Darwins' Leap of Faith
Maya Van Wagenen, Popular
Agnieszka Biskup & Tammy Enz, Batman Science: The Real-World Science Behind Batman's Gear
Graphic Novels
          Gene Luen Yang, American Born Chinese (13+)
Alexander Lagos, Sons of Liberty (10+)
Doug, TenNapel, Ghostopolis (10+)
Raina Telgemeir, Smile (14+)
Gene Luen Yi, Level Up (14+)
Emily Carroll, Through the Woods(14+)
Marjane Satrapi, Persepolis (16+)
Middle Level Reading
Kelly Fiore, Just Like the Movies
Megan Shull, The Swap
Lauren Morrill, Being Sloane Jacobs
Firoozeh Dumas, It Ain't So Awful, Falafel
Jason Reynolds, As Brave as You
Kwame Alexander, The Crossover
Up All Night Reads
Frances Hardinge, The Lie Tree
Alex London, Proxy
T.L. Costa, Playing Tyler
Michael Grant, Gone
E.L. Lockhart, We Were Liars
         Maggie Stiefvater, The Scorpio Races
Oh, What a World
M.T. Anderson, Feed
Joelle Charbonneau, The Testing
Sally Gardner, Maggot Moon
Patrick Ness, The Knife of Never Letting Go
Mark Frost, The Paladin Prophecy
Ernest Cline, Ready Player One
Exploring the Unusual

Laura Ruby, Bone Gap
          Robin Sloane, Mr. Penumbra's 24-Hour Bookstore
Chitra Banerjee Divakaruni, Mistress of Spices
Cath Crowley, Graffiti Moon
Kate Hattemer, The Vigilante Poets of Selwyn Academy
Leslye Walton, The Strange and Beautiful Sorrows of Ava Lavender
Max Barry, Lexicon
This summer we hope you'll join us in savoring the new worlds, people and ideas in books and relishing the joy of reading.
There are many more new and interesting books out there. If you have favorites you'd like to recommend, leave us a reply – Happy Summer Reading!
-->