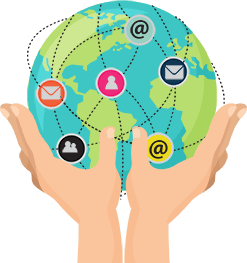 Helping Kids Learn During Uncertain Times & Beyond
The Meemli team works hard to provide great learning experiences that are safe, engaging and accessible for under-resourced students. We invite you to join our efforts!
"We're all in this together"
"It feels good to make a difference."
"I like helping my
community."
How Meemli Helps Underserved Students
Meemli has the following initiatives:

 Support
Meemli offers free courses and financial support for personalized help in key subjects. Learn more.

 Partnerships
Meemli helps nonprofits and schools to affordably provide  online programs to their students onsite or at home. Learn more.

 Free And Safe Mentor Programs
Meemli's online mentoring programs with trusted mentors helps students onsite or at home to learn about careers along with academics and also build confidence. Learn more.
How You Can Help Underserved Students
You can join Meemli in making a difference!

 Donate
Your donation can help us continue to offer more free programs to all the students who need them. Donate.

 Sponsor
Companies can sponsor programs which also offer mentoring opportunities for their employees/group. Learn more.

 Volunteer
Volunteer as a mentor for one of our mentor programs, or volunteer your skills to help start or manage an existing Meemli mentor program . Learn more.
Meemli is registered as a 501(c)(3) non-profit organization and contributions to us  are tax-deductible to the extent permitted by law. Our tax identification number is 33-1147487. You will get a receipt confirming your contribution.
Your donations help us create new programs and reach more students – for example, just $25 will help us buy books for a student in a reading program!
To learn more visit our Donate page