About Meemli: why we do what we do
If you're here, you probably want to know more about Meemli. Why Meemli? What's it trying to do? Is it "just another edtech" company?
Hello. I'm Usha Sekar, founder of Meemli. On the surface, Meemli is an online learning space, but it is much more than that. It is built on a deep commitment to make quality education accessible to all.
In this post I'll share a few of the insights and experiences that helped develop the vision for Meemli and brought us to where we are today.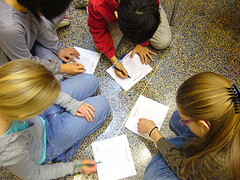 Kids learn from each other
I'd see my daughter, then in high school, spend a ton of time on chat while supposedly "working" on the computer at home. She was a great student, so I wasn't concerned that she was wasting her time, but I'd hear her groan in frustration frequently. I asked her why. What I found: at the same time that she was social chatting, she was also helping friends with schoolwork.  But doing it over chat was difficult, especially for math. Digging further, I found that many of her friends didn't always "get" what was happening in class and reached out to classmates for help.
Often when I was picking up my daughter after her cross-country practice, the friend who was car-pooling with her would not be there. Turned out she had to stay behind at school to get algebra help from an assigned peer mentor and it could only be done in person. This was at 7:00 pm. It made me wonder how much algebra a kid who's been at school for about 11 hours would be able to retain without even freshening up or getting some dinner. (And felt sorry for the other kid who had to stick around in school until then!)
My takeaway: Peer learning is a huge help (read a study on it here). Kids were comfortable asking for, and getting, help from those they knew well, but timing and access wasn't often convenient.
This could be made easier – if kids can easily learn from each other without embarrassment or concerns about timing.

Kids learn from people outside of school
One of my rewarding life experiences was a 4-year stint as a mentor to a small group of under-served high school students (through BUILD) using the hook of entrepreneurship. Volunteer mentors helped students work on all aspects of starting a business, which translated to excellent project-based learning of math, writing and critical thinking skills, as well as a ton of other 'soft' skills. But meeting one evening a week was a difficult commitment for us working mentors, and often for students too. Even more disappointing was knowing that once a week was not enough for these kids who needed so much guidance to get to where they should be (it took me quite a while to help them figure out how to compute 10% of the cost).
Students who are lucky enough to have knowledgeable parents, siblings in college, mentors or tutors get a lot of support from their personal network. But not many students have that kind of a network. My mentees for example could only get help from teachers at school or through the mentoring org once a week.
My takeaway: Lack of access and concerns about trust keep students from freely getting help from those outside their close circle of family and friends. Even if there are many worthy organizations providing mentors, they are unable to get the help as and when they need it.
This could be made better – if we can overcome limitations of distance and schedules and provide safe access to trusted connections.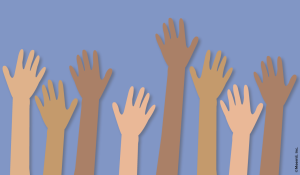 Kids learn by asking questions and having discussions
I had some great teachers who I liked a lot and who I felt truly helped me become a lifelong learner. The one trait they all had in common: they encouraged questions, arguments and exploration. The good teachers built the 'questioning habit' in me.
When it was time for me to be a parent, I just flipped this habit and let my kids do the questioning. Helping my kids with schoolwork was mostly hearing them articulate what they needed to do, and encouraging them to come up solutions. Even if they were "wrong" at first, as they'd work their way to the right solution just by talking it through. Today, this would relate to the much called-for "growth mindset". I understand that we were very fortunate to have this kind of learning environment and am truly grateful for it!
It shouldn't come as a surprise that "understanding the why" has become a core requirement. Or that great teaching is at the top of the factors that influence students' learning outcomes. (You can read this interesting article for more about it.)
"Talking it through" is a great learning technique, but many students do not have access to people they can discuss their schoolwork with at home. Even when they want to help their teachers have only so many hours in the school day they can spare.
My takeaway: Students are more successful if they have someone knowledgeable who can help them 'talk it over', but most don't have access to that kind of teaching.
This could be made possible – if we make access to responsive, knowledgeable teachers easily available.
Putting it all together
Educational programs that nurture a child's natural desire to learn. Equal access to quality education for all. Both have been causes I've cared about deeply and, with technology (another lifetime fave of mine) both could be well served.
As an entrepreneur, I saw an opportunity to take something that already works and make it easily accessible for everyone. And it was something I would be excited to work on every single day, even through the long, hard slog of startups, which is why Meemli came into being.
There are a million theories about the 'education problem' with millions of solutions. We at Meemli focus on the one thing that has been proven to work: a real, live, trusted person who can provide patient, trained guidance to the student. And we use the other one thing that can make that available to all: technology.
At Meemli, learners and their learning interactions are the primary focus, technology is just the enabler.
Our shared learning space is completely free to be used by anyone who learns with others, or helps others learn. It's been used by individuals, mentors, learning organizations and more.
And now, to make it easier for students to find "great teaching", we work with select, experienced teachers to provide short courses on key foundational topics, all using proven techniques that nurture learning.
We also offer scholarships to these high value programs to stay true to our mission of improving access to quality education to all students. We get to do what we believe in and couldn't ask for anything better!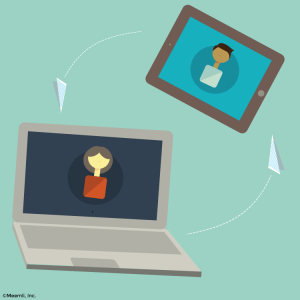 Learning is easier when you get a little help. From a real, live person who knows how.
Do you have a story to share about someone who made a difference to your learning? We'd love to hear it!
-->