5 Activities To Include In Your Summer Break Plans
School is out for the summer! While laying by the pool and trips to the beach are probably top of mind right now, it's a good idea to include some academic learning and other activities in your summer plans as well. As always, making a plan is a good way to take control of your activities and your time. Tip:  include these five areas in your summer break plans to to get the most out of it!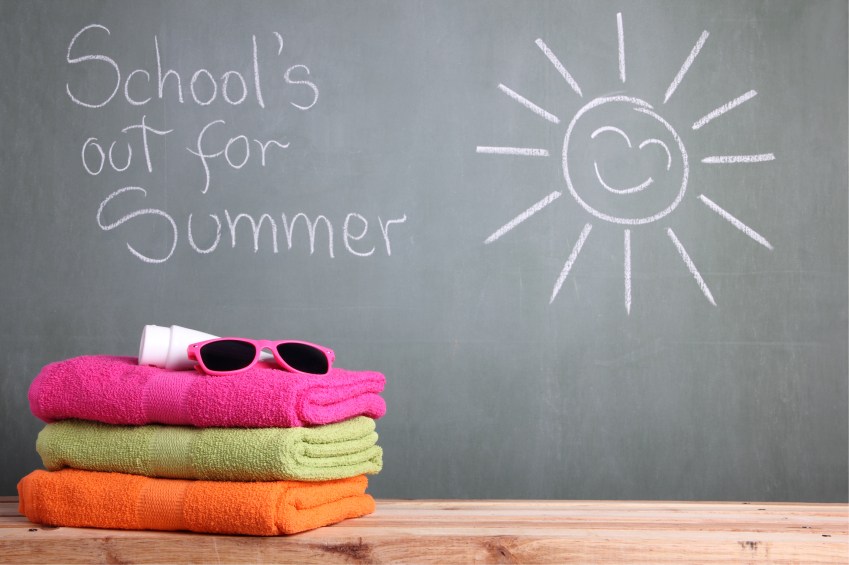 Sharpen Academic Skills
Do you need to catch up on any specific subjects in school? Or do you need to just brush up on a subject you haven't taken in a while or prepare for college entrance tests? Consider taking a summer class! Many schools offer in-person or online classes that you can take over the summer.
There are also many resources online that you can use to study at your own pace. A little bit of academics will keep your brain from the dreaded learning loss from summer slide! Meemli can help with programs you can do wherever you are (even if traveling) and whenever convenient, just let us know what you're looking for here!)
Gain Work Experience
Want to add some experience to your resume, or just make some extra cash? Look for a summer job that you can do and would enjoy doing. A great place to start is thinking about your interests and if you can incorporate that into your job. For example, if you like playing sports and/or being around kids, consider applying to be a summer camp counselor.
Some students seek out opportunities in the field they hope to study in college, for example, interning at a clinic if they're considering health sciences – summer jobs look great on college applications!
Give Back To The Community
Volunteering is an easy way to give back to your local community and it makes you feel great as you're making a difference. Added bonus, it also looks great on college applications.
You can even volunteer when you're out of town! For example, if you are going to the beach, take an hour or two walking around and picking up trash. If you find yourself stuck inside on a rainy day, visit a local nursing home or recreation center and ask if you can help out for the day. You may make new friends and have a great time.
Have Fun With Family And Friends
The school year can be hectic and busy. If you are too busy during the school year to be social, summer break is a great time to get together with friends/family.
For any activity that you like to do, whether it is watching movies, or playing basketball or cooking up a storm, you can find family members and friends to join you. Best of all, going for a hike to gathering for a group game night is inexpensive and easy to do and could reward you with memories for a lifetime!
Prepare For College
Are you going to be a high school senior next year? If so, this is a great time to start preparing for college and the application process! Once school starts you know life is going to be hectic so taking a little time now will make a huge difference. This article helps outline a few key areas to focus on and provides some insight into what you can be doing this summer to prepare yourself.
Have your summer break plans done? We'd love to hear about them.
-->