Summer Learning Loss – My Personal Experience
If it were up to my thirteen-year-old self, I would have spent all my summers at the beach swimming and eating ice cream. A decade later, I'm grateful that my mom had other summer plans for me. She found writing workshops to enroll me in, volunteer opportunities to sign up for, and most unappealing yet critical to my future success—algebra classes.
Since the multiplication tables (little did I know then that my phone would take care of it), I was always behind in math. When asked why I was struggling with third grade math, I responded that it was "too black and white." That day my mom got me some colored pencils to use for writing math. Thanks, Mom.
But the real turning point for me with math didn't come from a sudden "ah-ha" moment in the classroom. It came from the summer when my mom signed me up for learning – some of it was 're-learning' – math. I spent may hours hunched over graphing paper and xy equations, visions of parabolas blurring before my eyes. But I started off high school math with a grasp on algebra and geometry that most other kids didn't have. The confidence that gave me set the tone for my entire high school math experience—I made it all the way to AP Statistics, and got a high enough score to waive my college math requirements at UC Berkeley.
Turns out there may be a scientific explanation for why I struggled with math so much until I finally got that summer tutoring. "Summer learning loss"—when students lose what they learn over summer vacation—was happening to me. For every two steps forward I made with math during the school years, I took one step back during vacation. Keeping myself engaged over summer was a way to ensure that I kept moving forward.
Is summer learning loss something you should be worried about with your child or student? Here are some must-know facts on "summer learning loss":
Students score lower on standardized tests at the end of summer vacation than they did at the beginning of summer vacation
Research spanning 100 years shows that students typically score lower on standardized tests at the end of summer vacation than they do on the same tests at the beginning of the summer. Low-income and at-risk students have the biggest drops in test scores, and since they usually have lower scores to begin with, it worsens the achievement gap between disadvantaged youth and their peers. For an in-depth look at the research behind summer learning loss, visit Time Magazine's The Case Against Summer Vacation.
 Students will lose about 2 months of math computational skills over the summer
The greatest areas of summer learning loss are in math skills. On average, students lose about 2.6 months worth of grade level equivalency in mathematical computation skills during their summer break.
 Parents play the biggest part in preventing summer learning loss
Studies have shown that learning loss occurs much less in families that continue to keep their kids learning in different ways: enrolling children in classes, participating in reading programs at the local library, or taking advantage of other, often free, learning opportunities.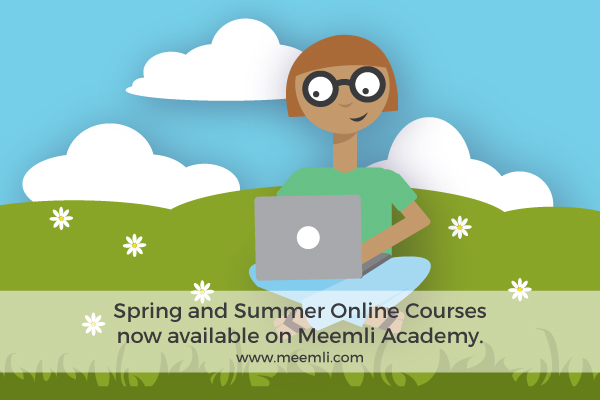 So how can you prevent summer learning loss for your child? Here are a few creative, effective, and cost-efficient strategies:
1. Sign up for camps or activities that boost learning
Not every summer activity has to be "academic" for students to hold on to their critical thinking skills and creativity. If given the right environments, our brains can learn in new ways from doing activities we normally don't do. Theater, art, outdoors—even carpentry or robotics for kids—are all great camp or workshop options for your student. Make sure that the places you sign your child up for will allow he/she to develop social and/or leadership skills in a healthy, positive atmosphere.
2. Can't do camps? Do it yourself.
You're not alone if standard summer camp prices are out of your budget. Lucky for you, many families in the same situation have already come up with great activities and projects that parents and kids can do on their own, or with friends. Besides, if you feel like you don't spend enough time with your child during the school year, summer vacation is your chance! Show your child that learning over summer can be fun. Looking for ideas? Check out some great ones from the team at Meemli!
3. Help your child prepare for school.
From my own experience, I can testify that a refresher in a tough subject helps build skills and confidence. To do their best academically, your child may just need some focused time, with a topic they struggle with, preferably with some personal attention and guidance, and summer is the best time for that. There are many academic camps and summer school opportunities out there, so you have plenty of choices. If possible, look for low-pressure learning environments that are fun and convenient, so your child still enjoys the low-stress benefits of summer break.. Meemli's online summer courses may be perfect for you and your family as they're all of the above!
There will always be a part of us that cherishes summer vacation as a time of rest and relaxation, with no lunches to pack or schedules to adhere to. Go ahead and take that time for you and your family—maybe with a trip to a beach, making sure to stop for ice cream on the way. If you are able to, get away for a full-on summer family trip. But remember to balance out work with play, and keep the gears in your kids' brains turning. Your summer choices can help make your child's school year so much easier!
Do you have a story about an awesome summer learning experience? Or have you ever been victim of summer learning loss? We'd love to hear your stories!
-->