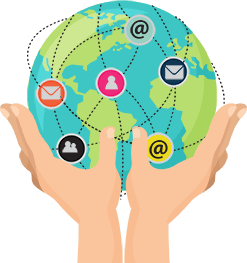 Opportunities For Giving Back
Our product and services are based on education and the Meemli team is active in providing academic help to the students who need it the most. We invite the community to join us in our efforts!
"It feels great to make a difference."
"Teaching a kid is a great
experience."
"I like helping my
community."
How Meemli Gives Back To
The Community
Meemli has the following initiatives:


 Support
Meemli offers financial help for our courses or one-on-one coaching for key areas such as college application essays for those who need help. Learn more.

 Partnerships
Meemli partners with nonprofits and schools to affordably provide needed services through them to their students. Learn more.
How You Can Give Back
with Meemli
You can join Meemli in making a difference!

 Donate/sponsor
With Meemli, you can help your favorite school or nonprofit provide targeted academic support to students. Learn more.

 Mentor
Have what it takes to mentor students in key subjects? Meemli can help you start or join an existing mentoring program. Learn more.
Donations will be made to partner non-profit organizations that are serving the students directly.
What to know how you can get help or give help?