Summer Science Fun
Dive Into Global Warming, Ocean Acidification And Coral Bleaching!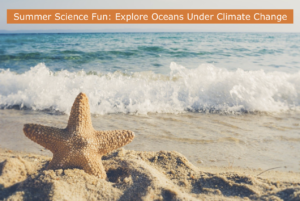 Run by an innovative and experienced science teacher, we invite students to engage in science explorations in an immersive and collaborative way. Students will write, draw, chat, talk and share content through Meemli's private online learning platform. The program is fun and informative, and will build skills for science studies in school and beyond!
• Explore the topics of Global Warming, Ocean Acidification and Coral Reef Bleaching
• Perform experiments to directly observe the impact (view list)
• Collaborate with peers while sharing ideas and learning together
• Sharpen skills in research, observational exploration, communication and collaboration
• Learn about human impact on marine ecosystems and know what actions we can take!
Online sessions are held 10:30 – 11:30 am Pacific Time on Meemli, Mon/Wed/Fri from July 20 – 31.
Space is limited, enroll now!
Please use parent's email for student on sign up to ensure messages are read!
Course Details

Grades 6-8 or equivalent

6 one-hour sessions over 2 weeks

Teacher-led live discussion

80
Need financial aid? Contact us!
Schedule

Meet online: July 20, July 22, July 24, July 27, July 29, July 31

Our teachers
What people are saying about Meemli
It worked well and made sense. The online learning offered different things like the drawing tool so you could use the drawing. I liked the teacher's approach; always very positive, encouraging, helpful, and made sure that we understood it was okay to make mistakes. It's an easy, innovative way to learn!
I liked the program and the focused topics of sessions to address specific needs...the twins are definitely interested in doing courses in the future. The teachers were all excellent, thorough and patient.
The Thesis statement class was cool because it was a lot different than any other class i have ever taken and the teacher really explained things in great detail and we were able to ask any questions we had.