Post-Thanksgiving Leftovers: College Applications!
Thanksgiving may have come and gone, but if you celebrated hard enough this past week, you might still have some leftover food lying around. College applications are just like Thanksgiving dinner: there's too much to finish at one sitting ! The good news is that post-holiday leftovers don't have to scarfed down in one bite – and your leftover college applications don't need to be all wrapped in one evening either. (Of course, if you have a November 30 deadline, we hope you've got that taken care of by now!)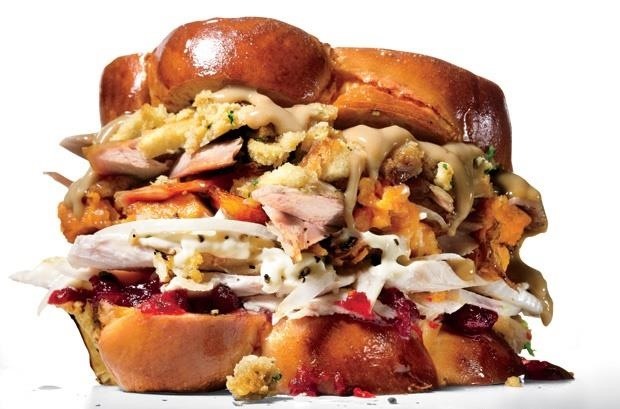 Here's how you can make your leftover college applications tasks less daunting and more manageable.
Make Lists
Lists make life easier. You don't have to just take our word for it, you can read this article on why they not only help you, but are good for you.
Making a list is somewhat like arranging all the thanksgiving leftovers on the table so you can figure out what you're going to do with them and when (the cookies will keep for a while, but you may want to eat those sweet potatoes soon!). Just knowing all the items that need to be done (finish essay, get recommendations, confirm safety schools) will make you feel you're in control, which is a great feeling.
What lists do you need? You could make a list for each college you're applying to, so you can take care of each of their requirements, though you could combine them into one big one so you can see all your to-dos together. Be sure to leave room to write comments and check them off! By the way, even if you make digital lists, it might be visually more powerful to print them out and have them up on your wall or somewhere you can see them. Even simple color coding with highlighters will make the list more manageable.
Schedule Time
Making a list of things to be done is not enough, you have to get them done! With all kinds of deadlines and different amounts of work to do on each application, creating a schedule is an enormously helpful way to keep yourself on track.
Also, the next month is about more than just your college apps. You'll still have school assignments, and extracurriculars and finals coming up that you want to finish on a strong note.
The goal is balance: don't cram for your finals now and leave your college apps for the break or vice versa. Build in a bit of work on each of them every week for these next few weeks so that you can enjoy your well-deserved time off this winter and get your apps done on time!
Do Reviews
Double check everything! Start with your lists – did you include everything? Is something missing? And then do the same for your schedule.You don't want your energy and hard work to be wasted by a simple forgotten deadline. January 1st is a common application deadline, but there are plenty of exceptions to the norm out there. So make sure to triple check the dates!
Have you allotted enough time? Are you forgetting a family or social commitment that you have to honor? If you have a family member who can help you review your to-do list, enlist their help, it is always good to have a fresh pair of eyes to spot anything you may have missed.
Of course, you'll have to review your applications too. Have you answered the questions correctly? It is not unheard of for students to misunderstand a question or answer the wrong one.
College essays are rarely perfect from the beginning, but it's up to you to revisit your work and think about outside criticism and consider implementing outside suggestions. This includes not only feedback from counselors but also others that may not have read your essays yet (friends may not be the best reviewers!), so that you can get a feel for what a college admissions officer would be likely to take away from your writing. Even better, if you can, get your essay reviewed in depth by experts who know what admissions officers look for – check out Meemli for a great, affordable option for expert review. Keep revising and revisiting your essays until you've sculpted them to perfection.
With so much to review, it might to create a summary checklist reminding you of what you should look at daily too!
With any luck, your Thanksgiving break should have included enough time to recharge your batteries for the home stretch of the college application process. Use that energy to keep on top of your assignments and finish strong – second semester is right around the corner!
Do you have favorite coping strategies for post-Thanksgiving leftover work? We'd love to hear about them!
-->