Learn To Relax During Summer Break!
Yup, it's happening right now, school's out and you're on your summer break! What should you do this summer? Of course, summer break is the time to catch up and get ahead on working towards your goals but…it's critical to relax during summer break since you know crunch times will be back when school starts up again!
With jobs, internships, makeup classes, assignments, sports, there's no shortage of things you feel you have to do. High levels of stress can be both physically and mentally draining, so it's important to relax during summer break and refresh yourself. According to this article, vacations where you actually take a break from work and routine make you healthier and happier  – something even teens should pay attention to! Take some time now to focus on recharging your batteries so you're ready to go ahead at full speed when school starts.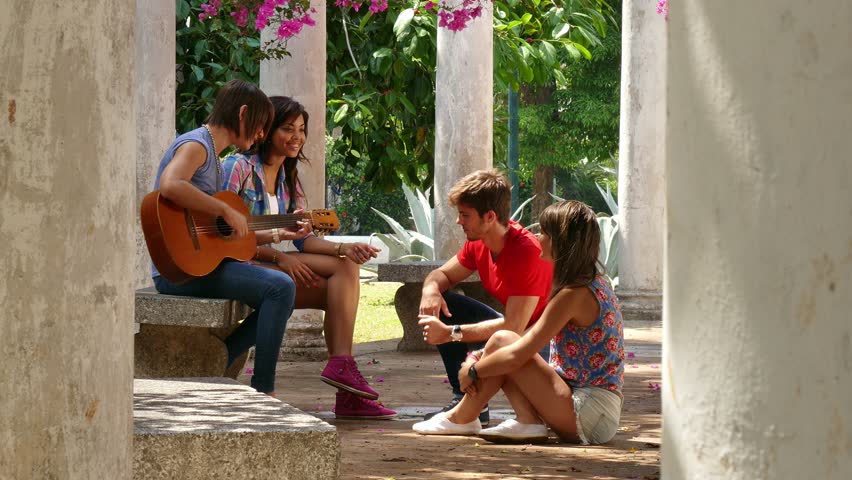 Make time for your interests and your friends!
Not sure where to start? Meemli has you covered. Try out these ideas to refresh during your summer break.
Get A Change Of Scenery
When you spend five out of seven days each week going to school, the weekly routine can get repetitive after a while. Thankfully, summer is a perfect chance to get a change of scenery. Use your time off to hit up the beach, visit a new city, take a hike, or do whatever you enjoy doing outdoors! Time spent away from busy environments has been proven to make you feel better.
Plus, free from the hectic school year schedule, summer is a great time to hang out with friends you don't get to see as often as you'd like. So bring some company along on your trips. It's not necessary to spend a lot of money to enjoy a change of scenery – visiting a park or lively street scene in a new part of town can be a blast if done with your friends. Feeling ambitious? Organize a treasure hunt with some friends and experience your town in a new and fun way!
Explore Your Interests
Summer vacation can also be a great time to explore your passions and interests. Time can sometimes be in short supply during the school year, but summer brings with it the perfect chance to learn or try something new.
Use your summer to broaden your horizons by doing fun activities that you're interested in. Been wanting to learn how to play a favorite song? Learn a new sport? Want to build your own computer? Want to channel your inner chef? Now is the time to do it when you have fewer conflicts and commitments.
Schedule some time, every day or every week or during some stretch of your summer vacation, to devote yourself to indulging your passions and interests.  Want a little help getting started? Check out our list of low-cost DIY activities for teens that will spark your creativity.
All work and no play is rarely a recipe for success. While your summer will no doubt be filled with working towards goals, mix some fun and relaxation into your schedule to destress, stay healthy, and reenergize yourself for the next school year. The teen years are short – so don't let them slip away without taking time to enjoy yourself!
What does your summer look like? All play? All work? A bit of both (we hope)? Let us know!
-->