Thankful For An Impactful 2021 And Aiming For More In 2022
While 2021 started off grimly in the throes of the pandemic, the situation slowly improved over the months and it was great to see most kids being able to attend school this fall. The year had its challenges, but we at Meemli are thrilled that we were able to continue executing on our mission to advance education equity.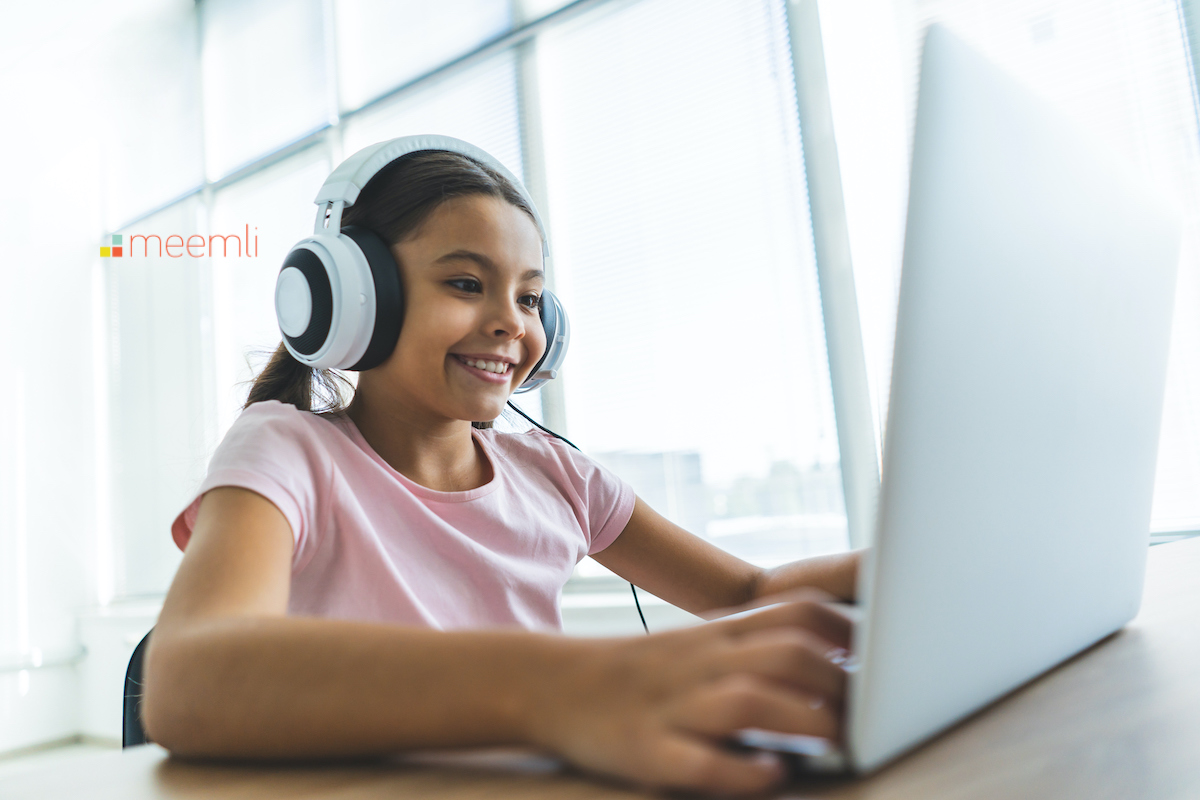 Rising To The Challenge
In the second year of the pandemic, Meemli had to adjust to a new landscape:
Students did not go to classrooms in most public schools until the fall, and schools and teachers were overwhelmed with distance learning transitioning to hybrid and in-person learning to provide students with the individual support they need – Meemli helped fill this gap! Meemli worked with nonprofit partners to help provide engaging learning programs to middle school students in underserved communities.
While pandemic relief understandably attracted most of the  charitable funding, Meemli is thankful for :

The generous support from the community (and a grant from the State) that helped us continue to provide the programs.
For our small but great team of a few staff and volunteers, dedicated to our mission and sharing the work in delivering programs.
For the many volunteer mentors who continued to sign up to guide the students in these programs.

With the support of our team, donors and community volunteers, Meemli was able to offer programs that engaged middle school students and advanced their learning. Our programs included:

An intro to computing and careers
A hands-on environmental science program where kids got to do experiments at home
Critical skill building in reading comprehension.

All the programs we did this year were successful and popular with the students:

We were thrilled to learn that 100% of them would do another program with us!
It was equally important to learn that our mentors found the programs rewarding too and many have signed up to volunteer for other programs.
____________________________________________________________________________
"The best thing about the program was that I got to learn about technology and spend time with my mentor."
"What I enjoyed the most was doing fun experiments at home."
 "Thank you for running this awesome organization! I'm enjoying my time with my student and he's doing great."
____________________________________________________________________________

Planning To Grow
Meemli's programs have proven to be successful and we are excited to continue to advance education equity in the next year too.
We hope to:
Build capacity to expand our existing programs to serve more students
Create new programs in other topics to support students' academic goals
Offer summer programs for students who typically miss out on summer enrichment
Our program enrollment has increased 100% each year since we were established in 2019, even with the 2020-21 pandemic challenges, and we hope to continue that trend. Of course it is only possible with the continued support of the community and corporate partners!
How You Can Help
Meemli relies on the power of the community to advance education equity – and that is each and everyone of you! There are many ways you can make a difference for Meemli from donating to volunteering as a mentor or sharing your business skills to help the Meemli team deliver programs. We hope you will include Meemli in your giving back plans – you may find our Founder/CEO Usha Sekar's post on charitable giving helpful!
We are deeply grateful to all our well-wishers for supporting Meemli in so many ways in making an impact, and wish you all a happy holiday season!
-->