Panel Event: Help Kids Get A Better Education
We at Meemli believe that learning is easier with a little help and our committed to education equity. And sometimes it takes a lot of help, and community engagement in education, to make sure that schools are able to deliver the best possible education to their students.
While the Meemli team is building solutions to offer help in many different ways, we know that it takes all of us working together to make a difference – including you! Want to know why? Usha Sekar (our founder/CEO) lays out a simple and strong case on why all of us should care about education equity.
And we're doing more! We're hosting our first ever panel on community engagement in education – free and open to the public!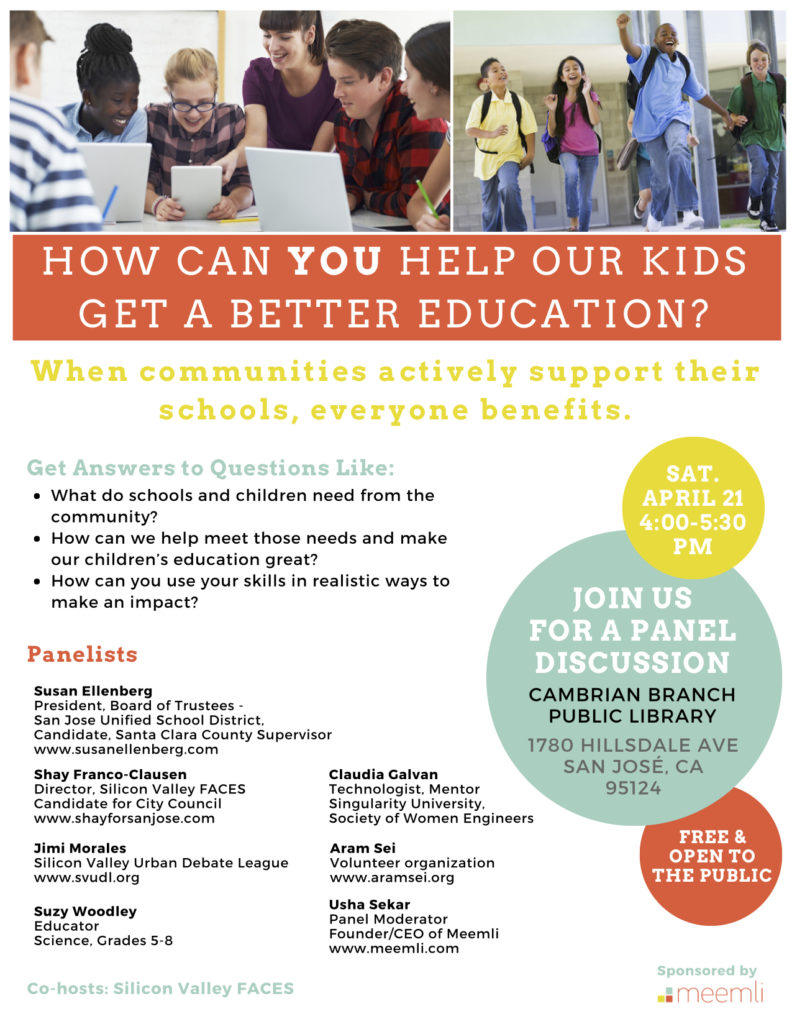 We will share what we learned from the panel in a future post, but if you're in the area, do join us! You can join in the conversation and leave inspired with new ideas for helping your local schools!
-->